EOT Cranes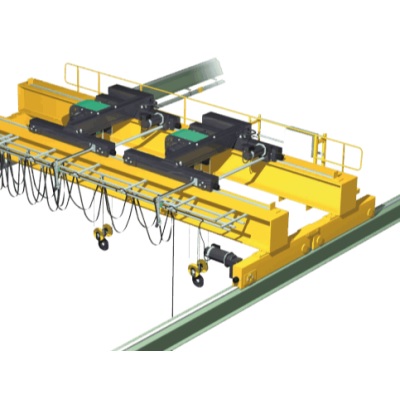 We are an excellent manufacturer of high-performance hydraulic EOT cranes. These electric overhead travel cranes have been reducing human efforts to lift heavy weights for many years. Taking designing and manufacturing of these cranes as our profession, we work towards applying the latest engineering techniques and provide our esteemed customers with an unavailable array of industrial EOT crane safe.
Our firm's specialists install all modern components and high-quality heavy parts to ensure durability and excellent functioning of the crane. Being an overhead operation crane, it leaves a lot of free space at the bottom and serves as one of the best space-saving cranes.
Our industrial EOT crane has the ability to lift heavy weight and carry it from one place to another in a very short time. For consistently good performance, we have installed the latest wire hoists and advanced motors in our proposed cranes. We have single girder and double girder cranes available under this section.
Features of our EOT Cranes:
Smooth hoist movement
Noiseless functioning
Robust structure
Minimal maintenance