Infra Engineering Project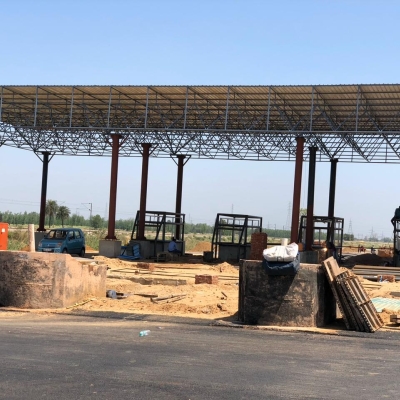 Sumerti™ Industries Pvt. Ltd. is formed by a group of experienced engineers whose objective is to provide technically sound and economically viable and sustainable services for the design, construction and maintenance management of infrastructure projects.
Sumerti™ Industries Pvt. Ltd. has the capability to provide complete services from the installation phase of a project to the completion of construction and the start of operation of every project.
Our team has remarkable knowledge latest technologies for pavement assessment and finalization of rehabilitation design and maintenance strategies.
We maintain high standards and adopt prescribed procedures, quality guidelines, cautious project management, and contract management techniques during the execution of projects to ensure the projects are successful.
Complete package work with Civil, Structural and Architectural Works. Project-based works like Building Construction, RCC Structures, PCC, IPS Flooring, Earth Work, Structural Fabrications & Erection, Application of Roof Water Proofing Treatments, Vineratex Coating, Side Cladding & Roof Deck Sheet, Fixing of Acid Alkali tiles, Fixing of Kota Stone, Granite, Floor and Wall Tiles, etc