JIB Cranes Wall Mounted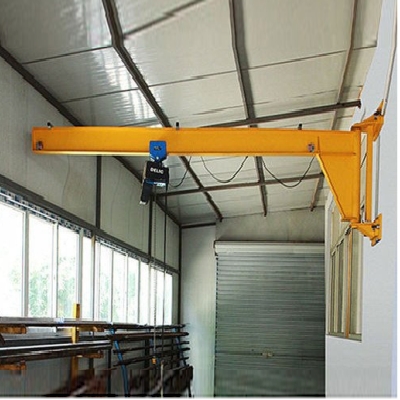 We have made a mark as a reputed manufacturer and supplier of JIB Cranes Wall Mounted in India. The jib crane wall mounted is manufactured by skilled professionals who follow the norms set by the industrial regulatory bodies. Due to our efficient logistic network, customers can count on us to place small or bulk orders of jib cranes within the allotted time.
Our wall-mounted jib cranes are available directly at the workplace where a worker can pick up, quickly transport and fix all types of workpieces. These cranes are commonly used, where other materials handling equipment cannot be used for any structural reasons, these are completely free workplace cranes and used for outdoor storage yards and loading ramps. Manually handling or assembling relatively light loads often not only takes time but is also an ergonomic burden for employees.
Features of our JIB Cranes Wall Mounted:
Light and fast load handling
Ease of operation and high operating safety and reliability
Simple installation using fittings included in the system
Load capacities up to 5,000 kg.