Goods Cum Passenger Lift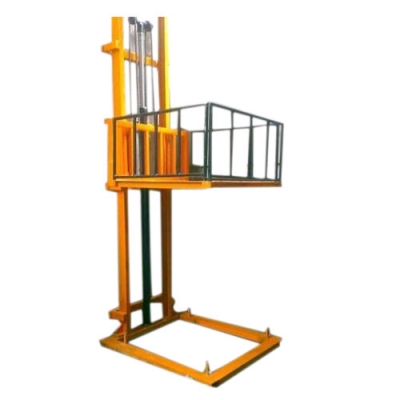 We are a customer-focused supplier, manufacturer of high-grade Goods Lift. These lifts are designed to carry heavy loads in a building in an easy way rather than through stairs and increasing manual efforts. These lifts are pulled up and smoothly taken down with the help of a strong, dimensionally accurate and excellently holding electrical wire hoist. The carrying capacity of these lifts is very high and are usually installed at various industries for transporting heavy good or good in bulk from one floor to another. The movement of these lifts is ensured to be smooth and steady for the safety of the goods carried up and down. Both the lift baser and roof are made of rugged metals in order to support the heavy loads of goods carried. A well-planned design is laid down for these hydraulic goods lifts to make sure that the products fulfill the safety standards.
The maintenance requirement of the lifts offered under this category is very low and the performance level is high. Our goods lift can be availed at a market-leading price in the preferred specification and size.
Features of our Goods Lift:
Durable wire hoist
All floor doors are fitted With limit switches
Mechanisms Mounted on Fabricated Frame
High & reliable performance
Abrasion and corrosion proof